After reading many NPS surveys, comments, reviews, and even having interviewed many of you, we realised that our editors needed a revamp, and that we were missing some tools to make your transcription process even smoother and easier.
I know you're wondering what all the fuss is about. Let me break some of the highlights down into a few bullet points for you:
- Cleaner, more efficient interface on
both editors
- Better
'Speaker Names'
management
- And more!
Here's a preview of our enhanced Transcription and Subtitle editors: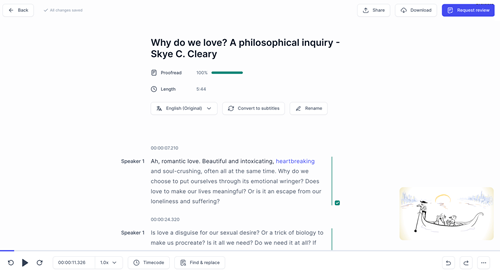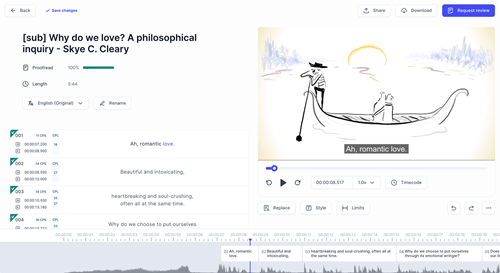 We're making these improvements so the editor becomes as intuitive and straightforward as possible, but we know changes may be a bit intimidating sometimes, so we have gone ahead and created some Helpdesk articles for you to get familiar with the changes 📚
In the coming weeks we'll have more updates for you, from a Dashboard rework to a full Business account makeover
Stay tuned!
P.S: If you have any questions or feedback, please do let us know! You can contact us anytime by opening the chat on our website or sending an email to
hi@happyscribe.com